So I missed last Sunday's post because of some personal stuff that came up but I'm getting back on schedule now. If you have no idea what this is: two Sundays ago I started The Sunday Review, a weekly installation where I reflect on all my bookish (and not so bookish) adventures from the past week. If you'd like to join in, please feel free! Just tag me in your posts so I can see them!
---
Books I finished:
*For the sake of time here (and to avoid making this post incredibly long) I'm only going to be listing books I've read since 2/3/2019.*
Some True Adventures in the Life of Hugh Glass by Philip St. George Cooke
Hugh Glass was the American fur trapper that just wouldn't die. A dramatized account of his life was depicted in the 2015 movie The Revenant. No one is certain what exactly happened to him in reality but it is supposedly true that he was mauled by a bear and left for dead by the rest of his company. It's also believed that he really did make a six week trek across dangerous wilderness to take his revenge on the people who abandoned him but what happened to him during those six weeks and how he survived is not certain. This book was hardly a book at all if I'm honest. It was a 17 page excerpt taken from a longer book by Cooke about his time in the military during the Civil War. That being said I still enjoyed it quite a bit and, true or not, the story of Hugh Glass is a fascinating one!
P.S. I Still Love You by Jenny Han
So far, I'm enjoying the Lara Jean trilogy a lot more than I thought I would! I don't think this one was as good as the first but I'm still invested enough in the characters to want to read the third and final book.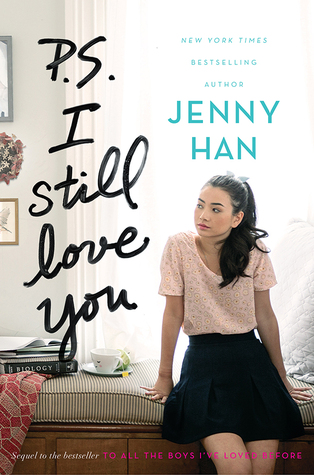 Books I've added to my TBR:
*Again, only listing books I've added since 2/3/2019*
Looking back at how many titles I've added like:
What I'm reading now:
I'm juggling about 5 books at the moment please send help.
During my drives to and from work, I'm listening to the audiobook of Shiver by Maggie Steifvater. I think I've read it twice before but I absolutely adored The Scorpio Races and Raven Boys audiobooks so I figured this one would be a winner too. The narrators are great so far but I'm finding that I'm not really connecting with the story as much as I had in the past.
I'm also working my way through Throne of Glass for the third time as part of my book club with @areaderslife3!
In addition to those, I'm alternating between The Dream Thieves and Heir of Ra.
Songs I've been listening to:
bellyache // Billie Eilish
Lemon to a Knife Fight // The Wombats
Your Bones // Of Monsters and Men
bury a friend // Billie Eilish
bitches broken hearts // Billie Eilish
Dahmer Does Hollywood // Amigo the Devil
Autumn Leaves // Caamp
What I've been up to:
Not a whole lot to add here since besides working, I haven't been up to much at all. I'm mainly trying to get back into my WIP that I've been neglecting. I managed to write 2,000 words the other day so here's hoping I can keep up the motivation.
My boyfriend just got me Pokemon: Let's Go Eevee for the Switch so there's a good chance no one's going to see me for a few days.
---
What have you been reading lately? What books have you added to your TBR? Let me know, and as always, thanks for reading!